Looking to the Future.
GAN Rugs, a brand of the Gandia Blasco Group, showcased multiple new collections at this year's Salone Del Mobile.Milano in collaboration with a roster of esteemed international designers. With the desire to contribute both to the revaluation of artisanal techniques and to encourage the social and environmental commitment of design, each new collection presented by GAN challenged the international designers to respond to the concept of 'Looking into the Future' through an exploration of sustainable materials and innovative design, with all pieces being made by hand in India.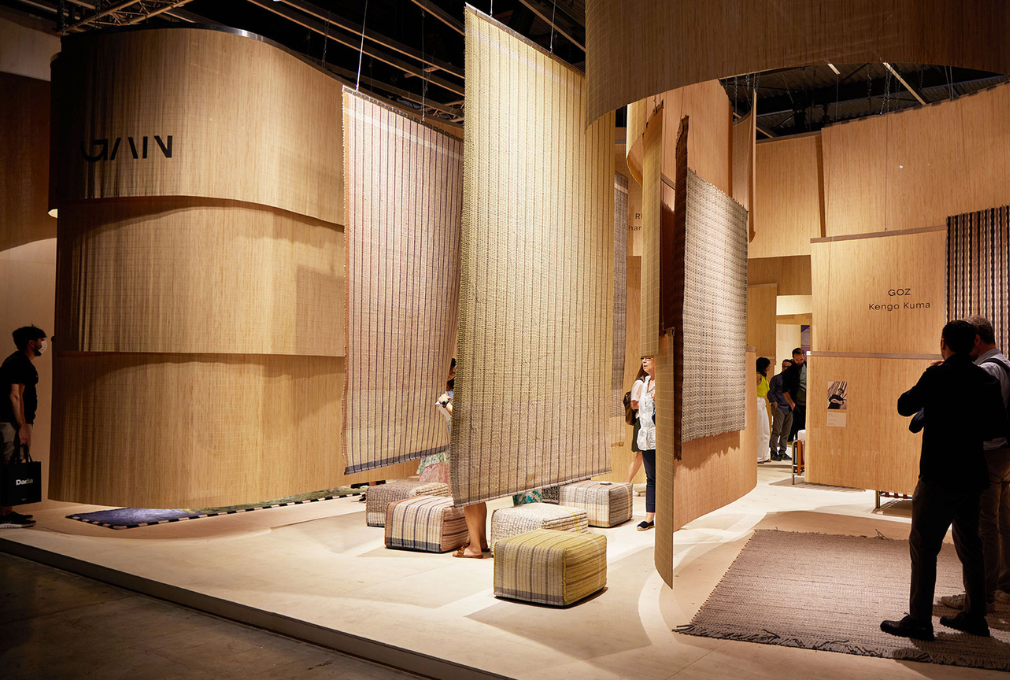 This year's stand was designed by the inimitable Kengo Kuma, Japanese Architect and designer. The result, a theatre of organic shapes creating movement, interplaying with light, shadow, and texture. This flowing set was the stage for the presentation of new and beautiful collections by the three brands within the group. The attention to detail and care was evident when close to the hand-made traditional Japanese sudare screens that created the structure of the stand.
"Hand-made lattices with Valencian wooden blinds welcomed the different product categories of the Gandia Blasco Group."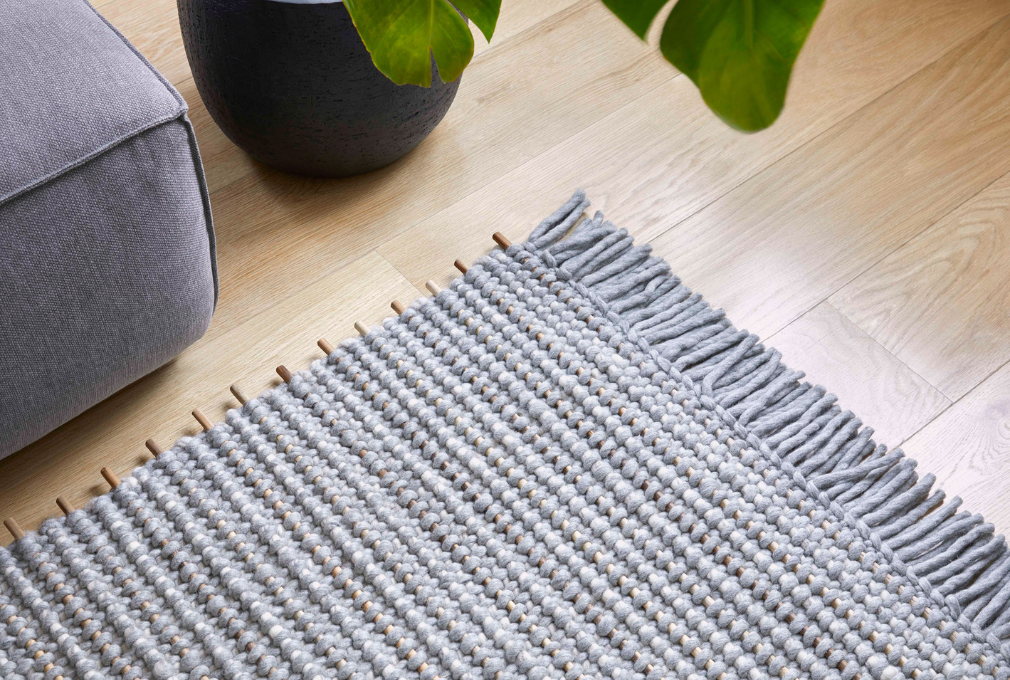 Designed by the master Kengo Kuma, GAN presents GOZ – a collection of three rugs made with wool and teak wood – Tsuchi, Kiri and Ame —terms for fog, rain, and soil in Japanese. Kuma's creative vision comes to life through exceptional craftsmanship, through his process of listening to the materials, their intrinsic constructive properties, and their emotional content, to a deeper level. This care taken with Kuma's approach to design when you see and feel the pieces, each exuding a genuine beauty and a level of quality only achievable through handmade processes.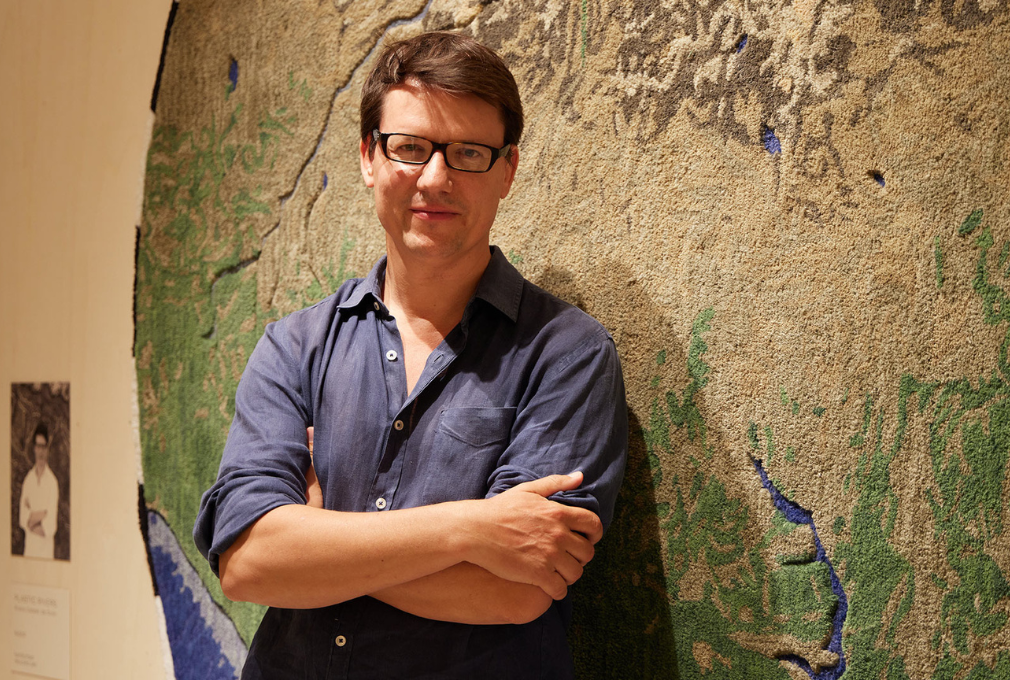 Plastic Rivers, designed by Álvaro Catalán de Ocón.
The series Plastic Rivers, designed by Álvaro Catalán de Ocón, has won awards for its brilliant innovation creating 'wool' from PET bottles. The collection comprises four hand-made rugs made with recycled plastic fibre that feels and behaves like plush wool. Each rug is an accurate reflection of the aerial views of four of the most polluted rivers on the planet, made using bottles taken out of the rivers, saving some of these from further polluting our planet.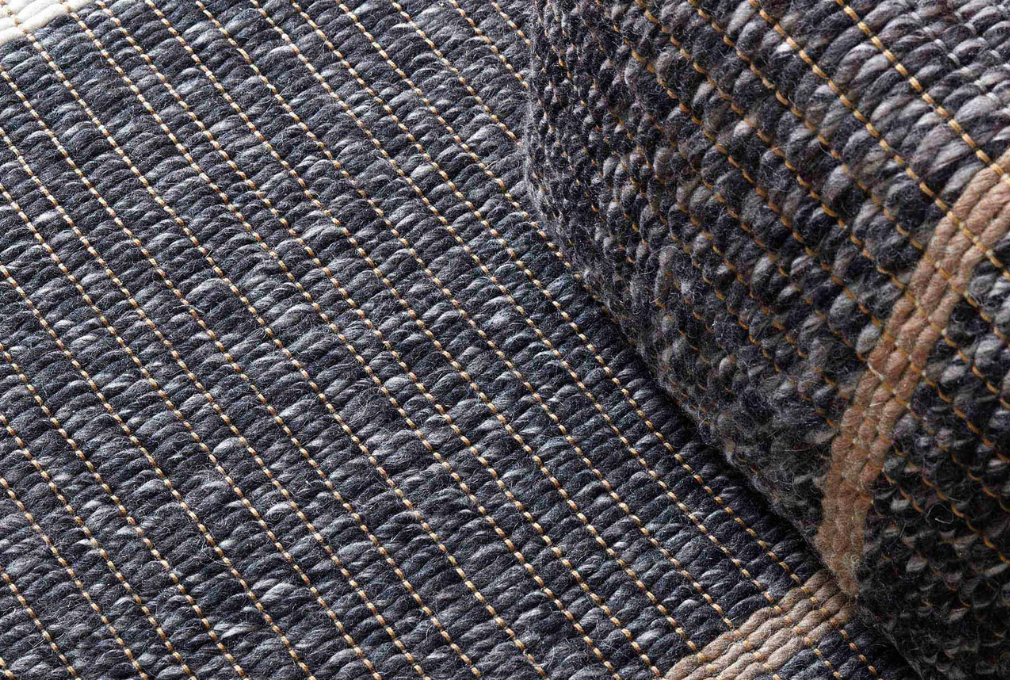 REVERSIBLE, Designed by Charlotte Lancelot
Reversible is a collection unlike anything we've seen before from GAN – an innovative space that has neither back, nor front. As the name suggests, each piece is reversible allowing you to switch – experience the comfort of plush, warm wool during winter. Flip to reveal lighter hues in cool cotton and linen, adding texture while staying cool underfoot for the warmer months.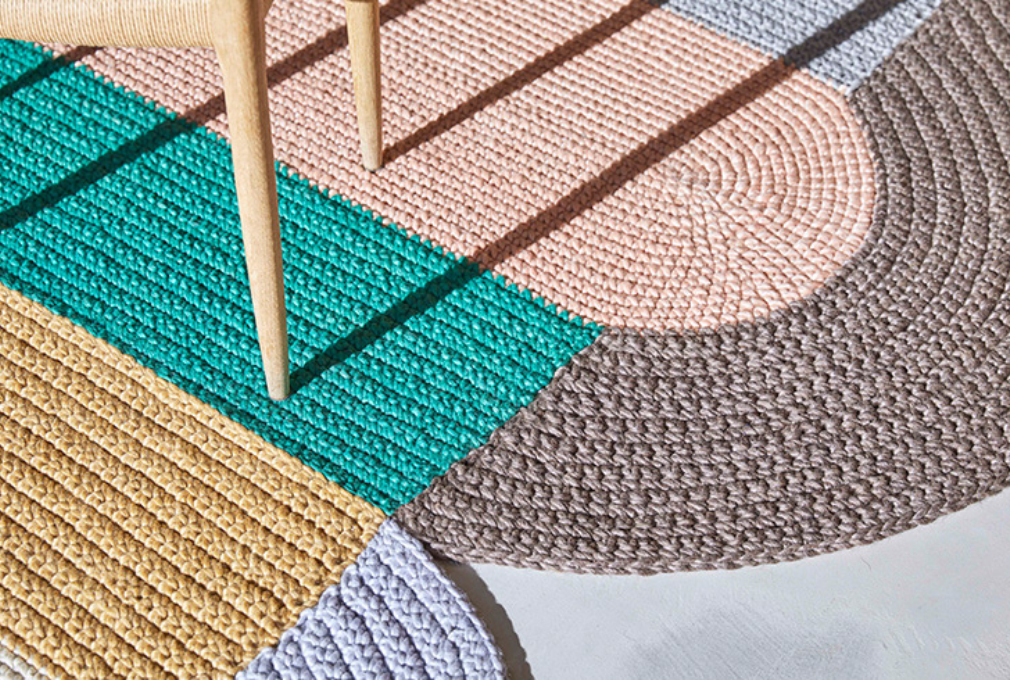 THE CROCHET COLLECTION, Designed by Clara Von Zweigbergk
Clara von Zweigbergk in collaboration with the GAN makers has created four contemporary designs in which colour enhances the immense possibilities of crochet. This collection is a masterful expression of Graphic design, illustration, and the art of knitting to create a series of four rugs that feel fresh, timeless and elegant. There is a sophistication in taking something familiar, such as crochet and creating a set of pieces for the home that add vibrancy, colour and movement, without being loud.